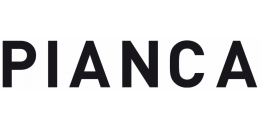 Pianca
Italian furniture Pianca in the Renaissance salon
The Pianca factory is one of the most reputable furniture manufacturers. The range of its products includes sofas, beds, wardrobes and other products. The brand is concerned about wealth and luxury, and Pianca collections quite often combine trends such as modern and fusion. This, in turn, allows you to achieve unique solutions, as well as ensure that all items in the interior are harmoniously combined with each other.
Luxury furniture from Italy from Pianca
All the furniture of this factory is characterized by versatility due to the laconic and unobtrusive decor. Its best virtuoso craftsmen tirelessly follow the high level of functionality of the manufactured products and the convenience of storing clothes. In turn, this production approach already provides for the use of wood as the main material. Usually, Pianca Italian furniture, including the wardrobe, is made of oak. It is he who is the classic in this business.
The author's look of furniture from Pianca is given by extraordinary design solutions directly in the decor. For example, in some cases, artificial leather or natural leather is used. There are options for decorating with textiles. As for the coating, without which the durability of wood is difficult to achieve, in this case a special varnish is used. It perfectly emphasizes the natural texture of wood and allows you to preserve the durability of the furniture for a very long time. Pianca furniture official representative is a reliable partner, first of all, for you and everyone who really appreciates quality and practicality.
Buying Pianca furniture is the right decision